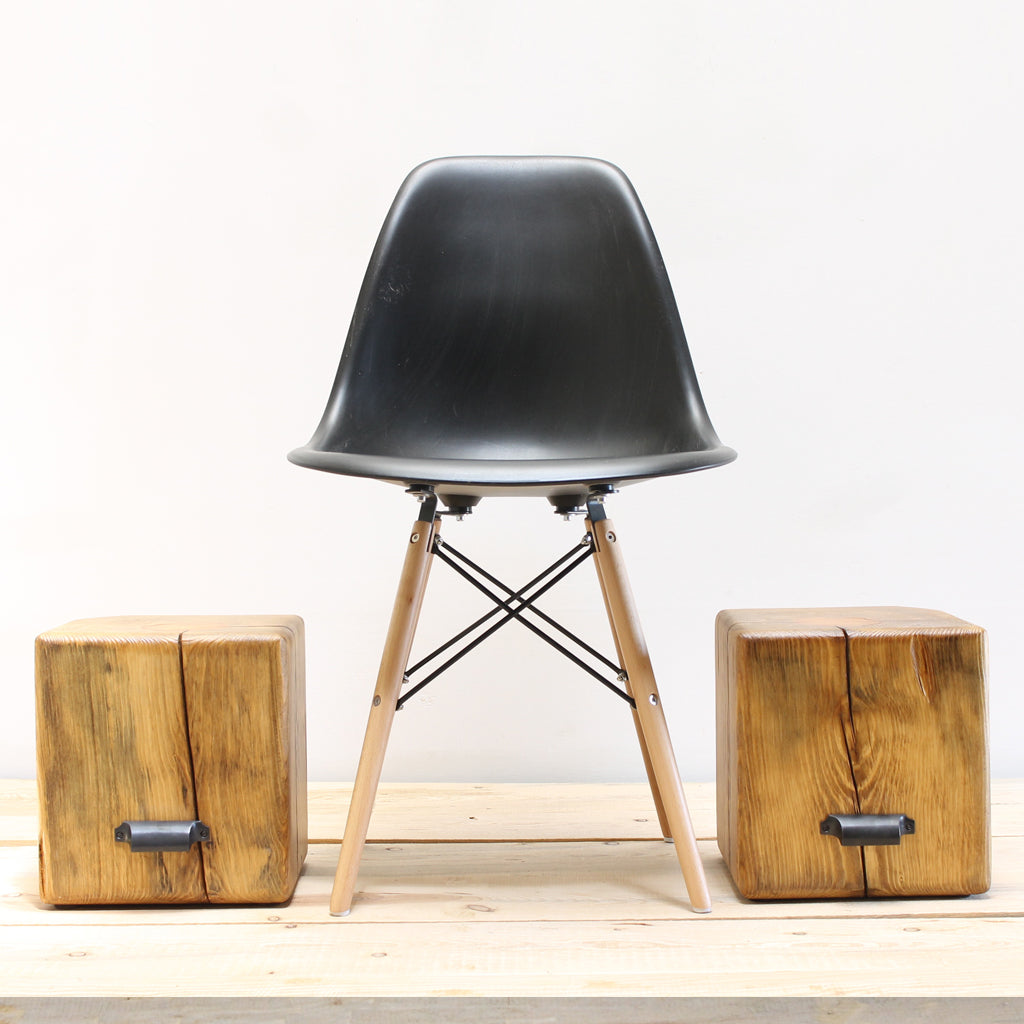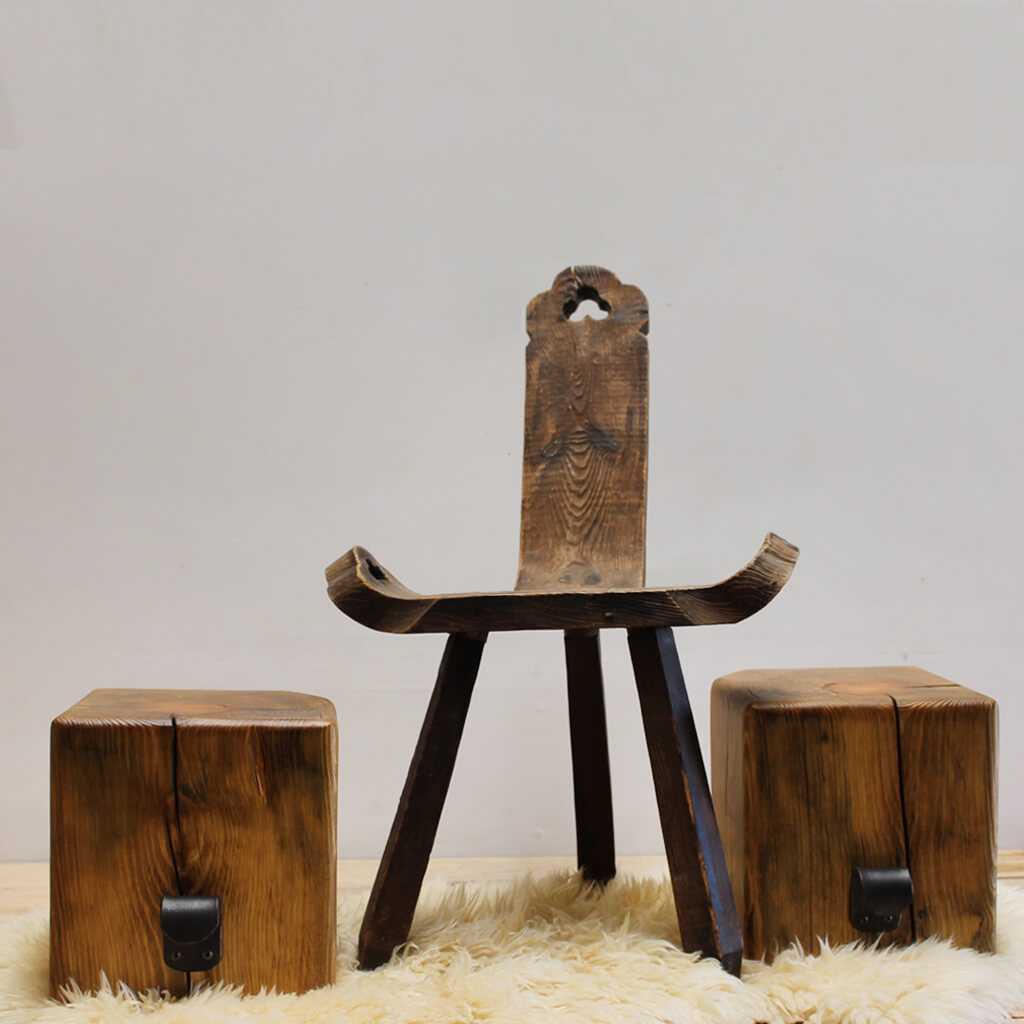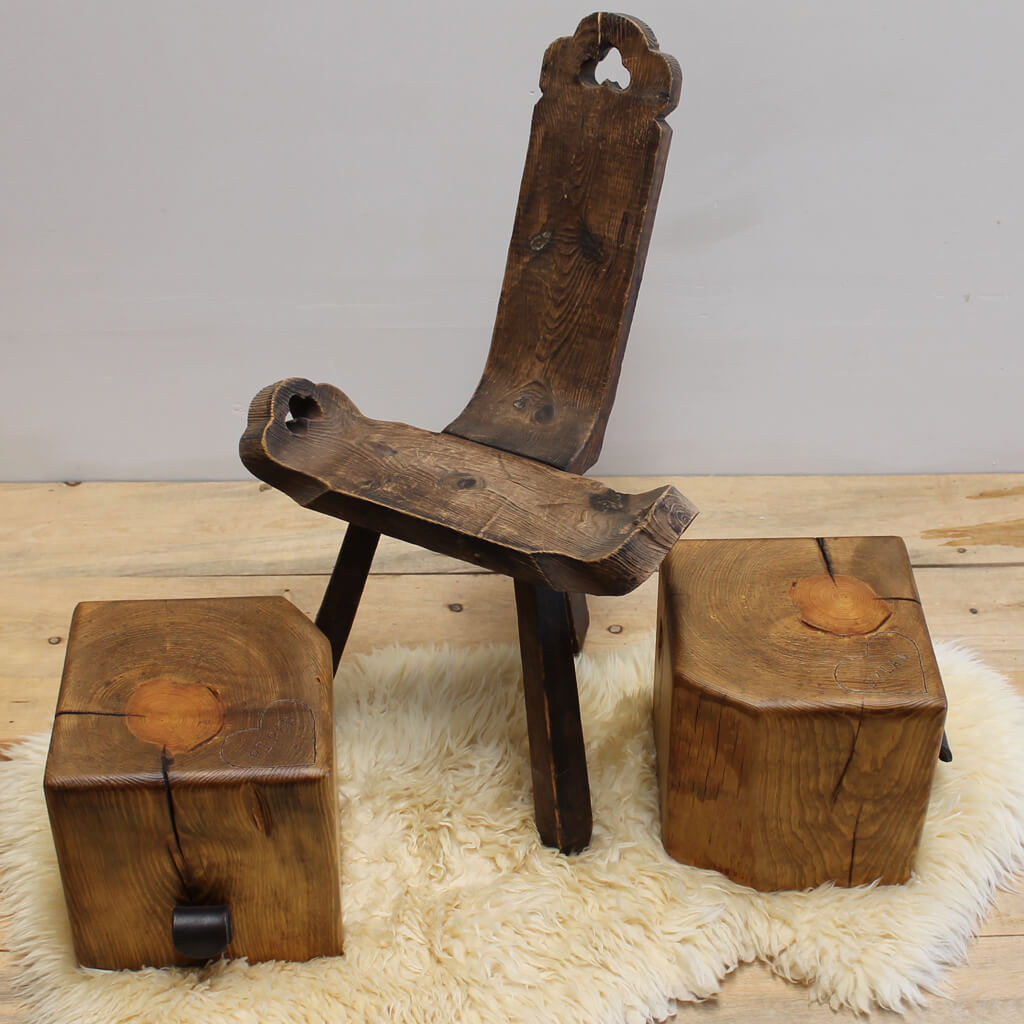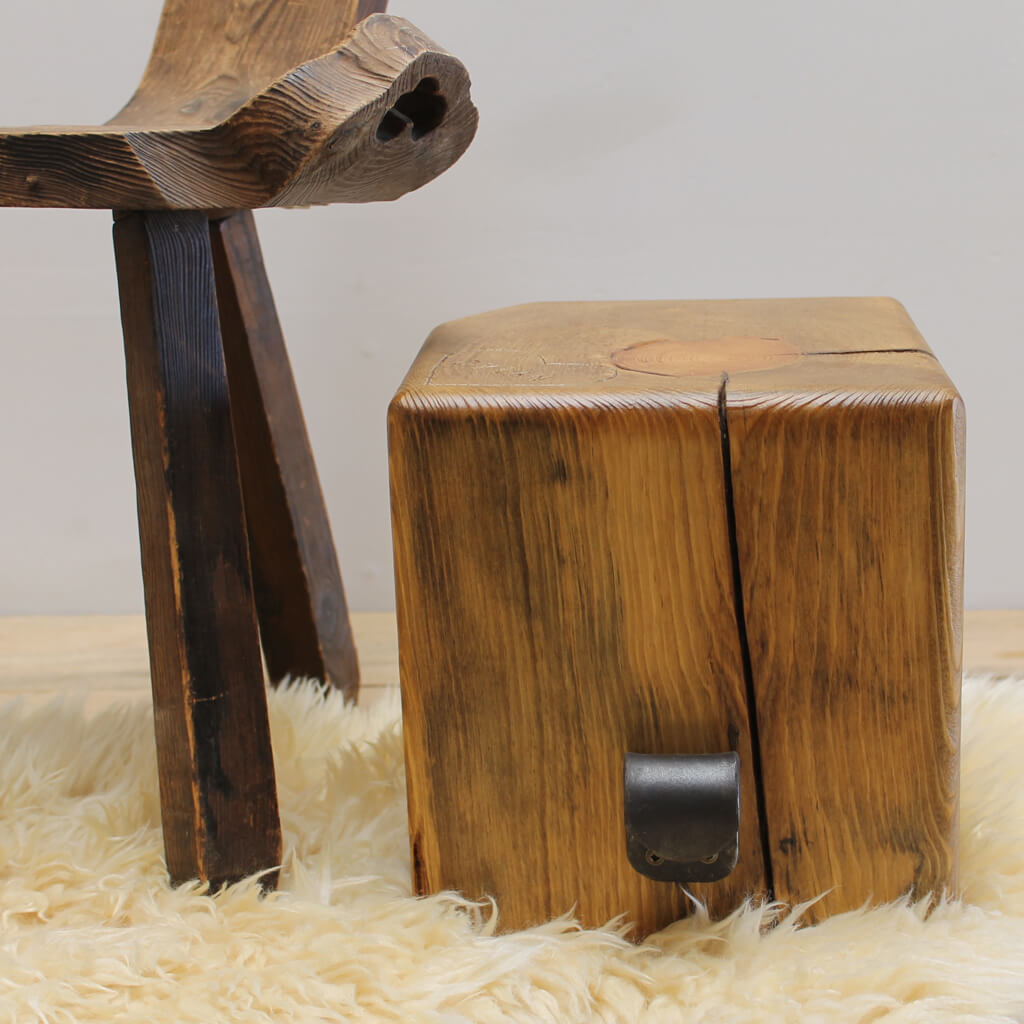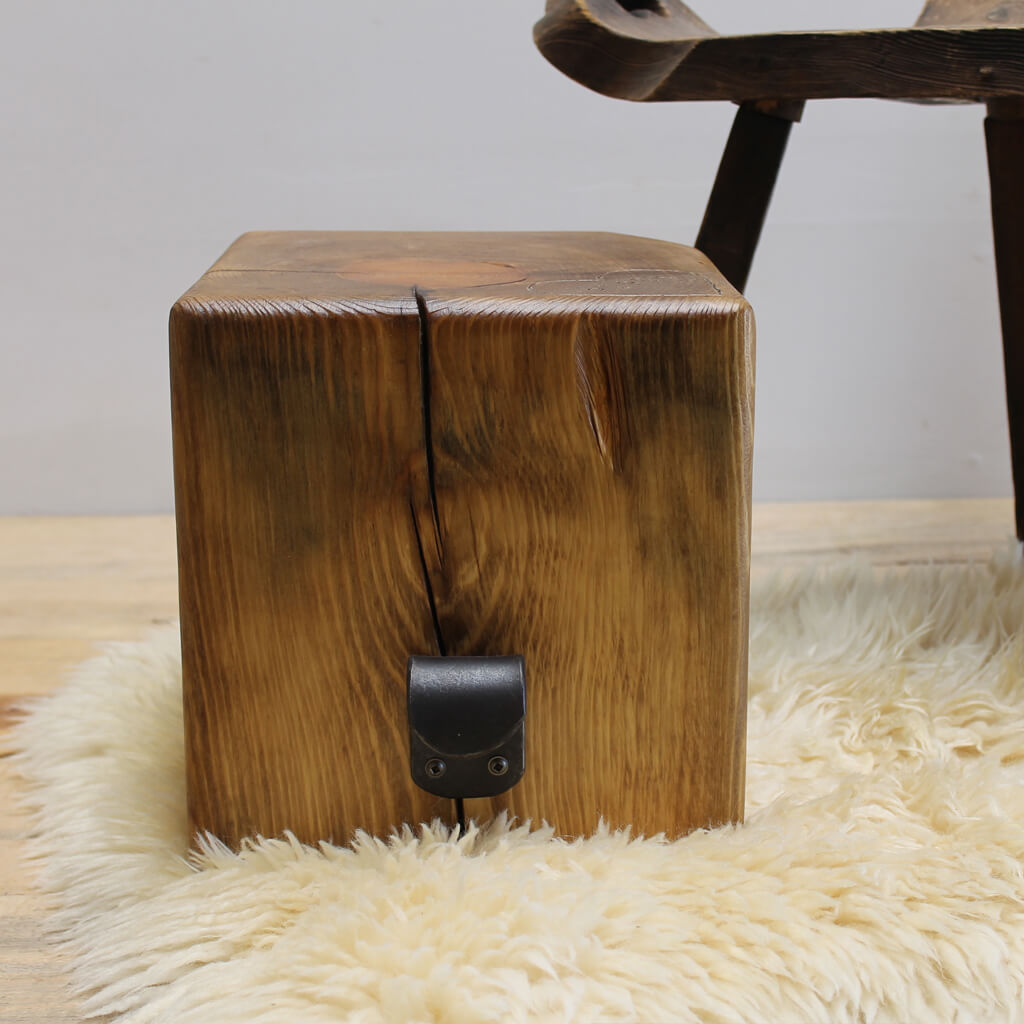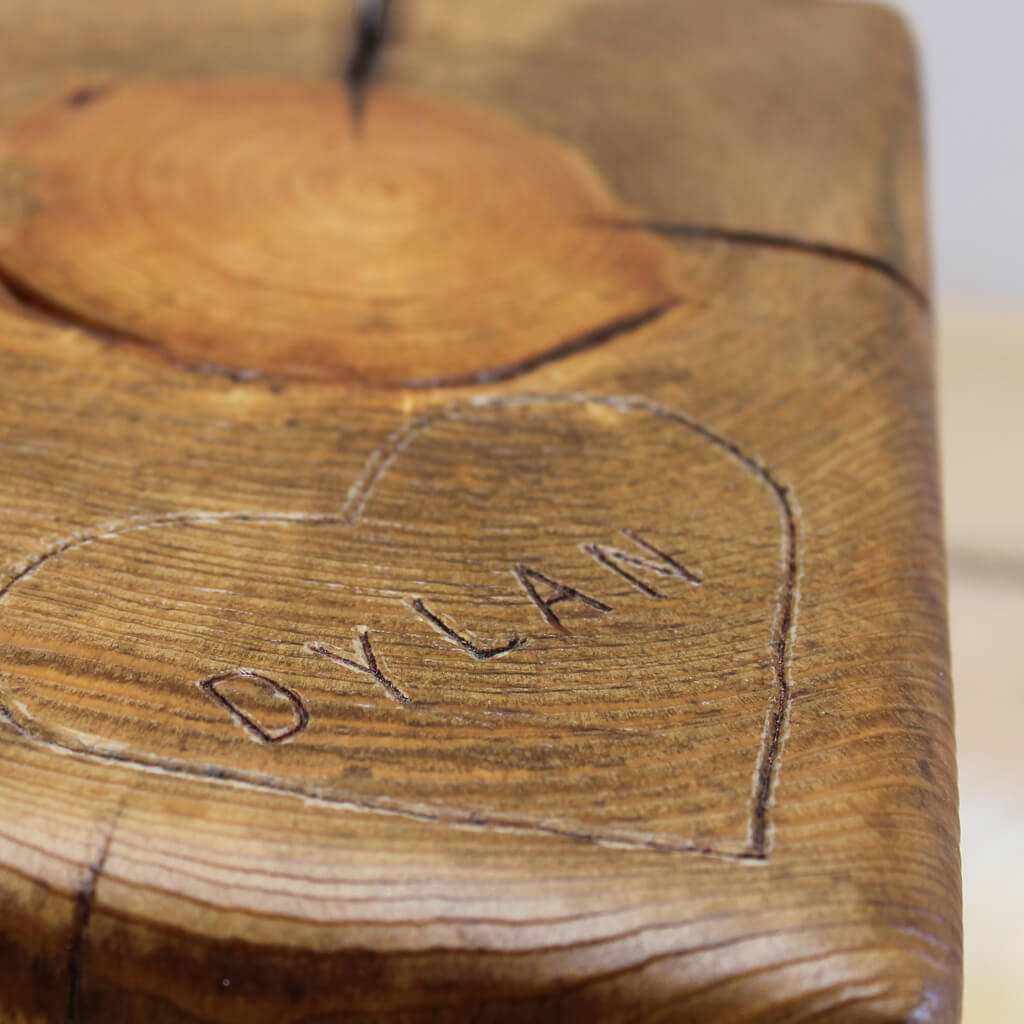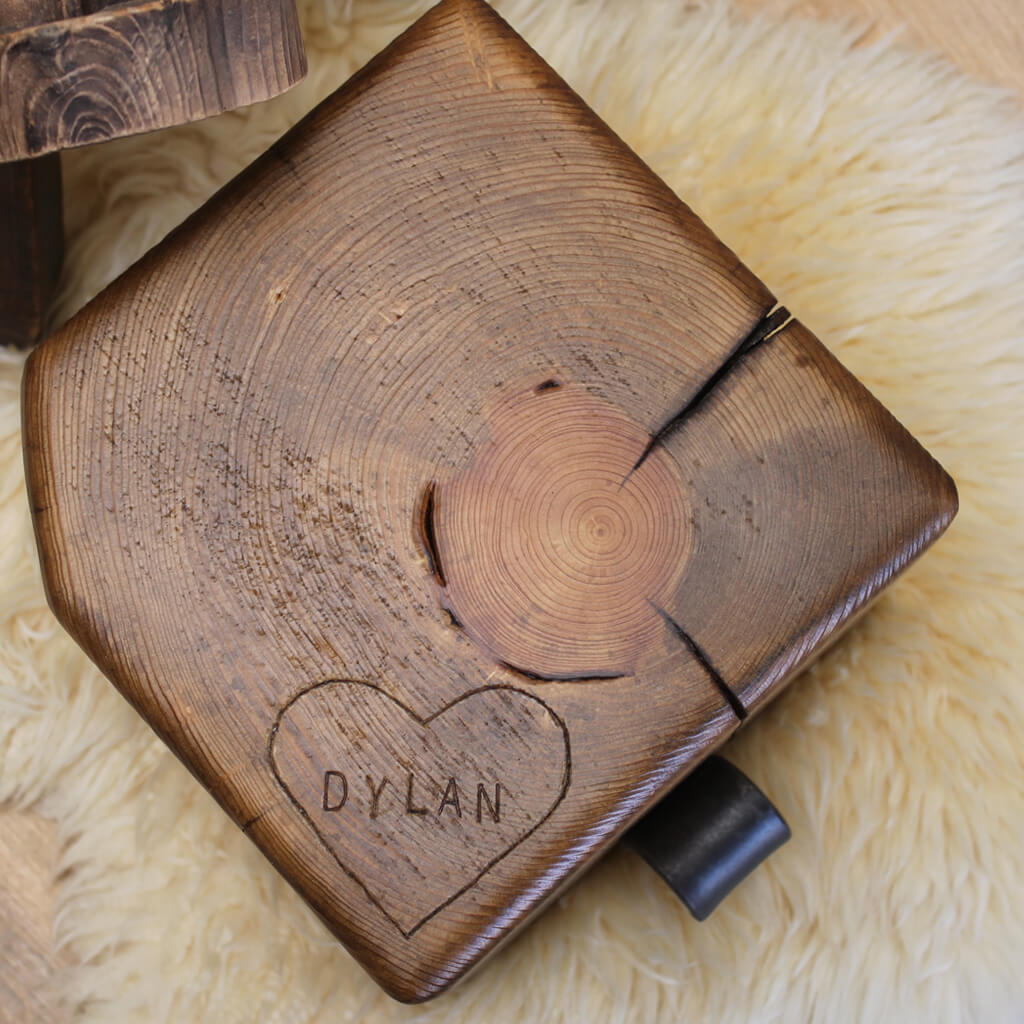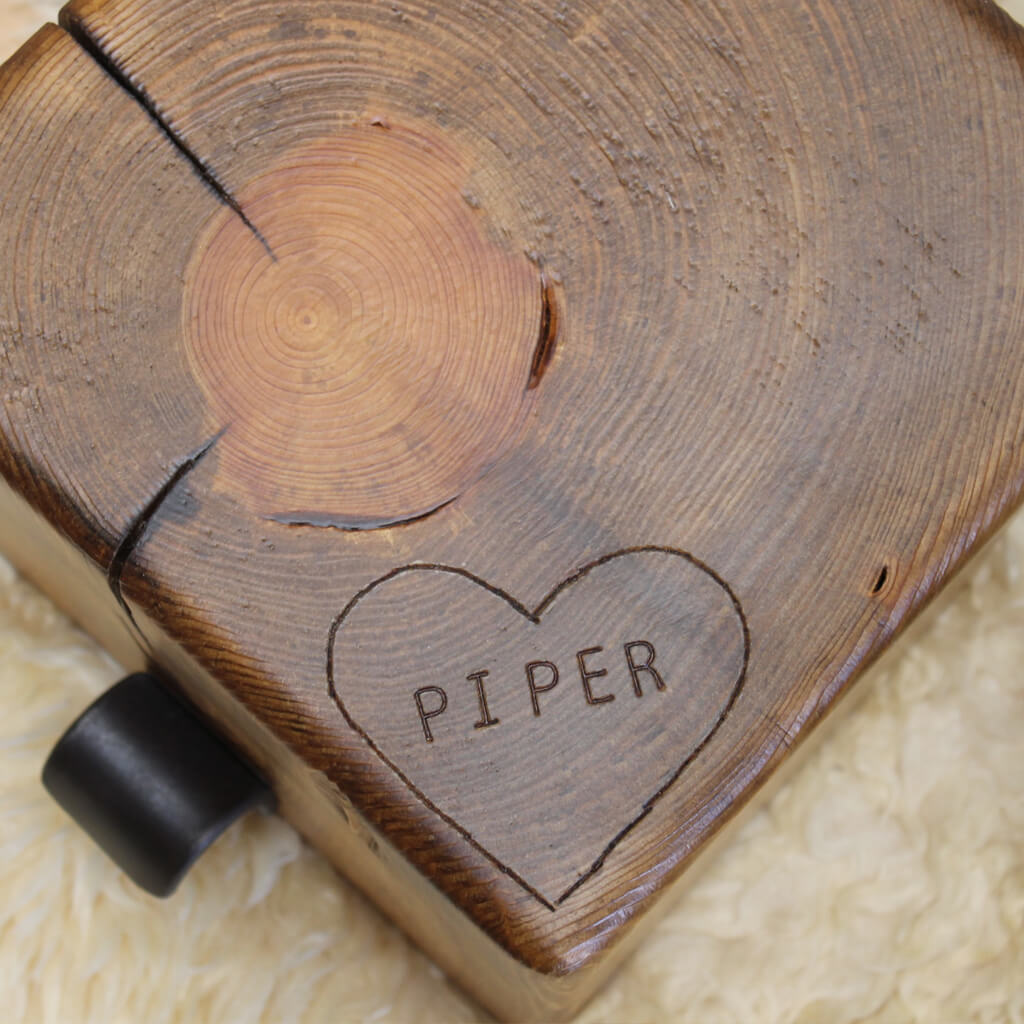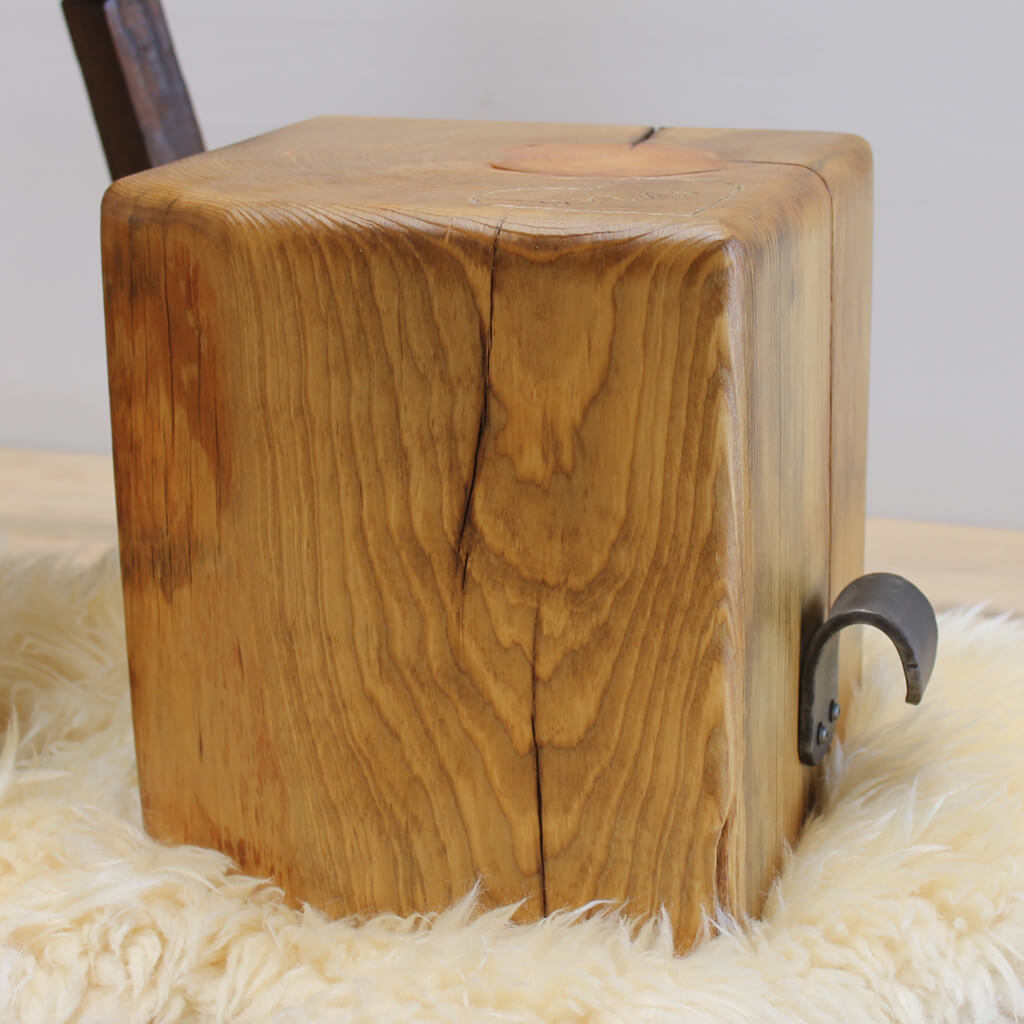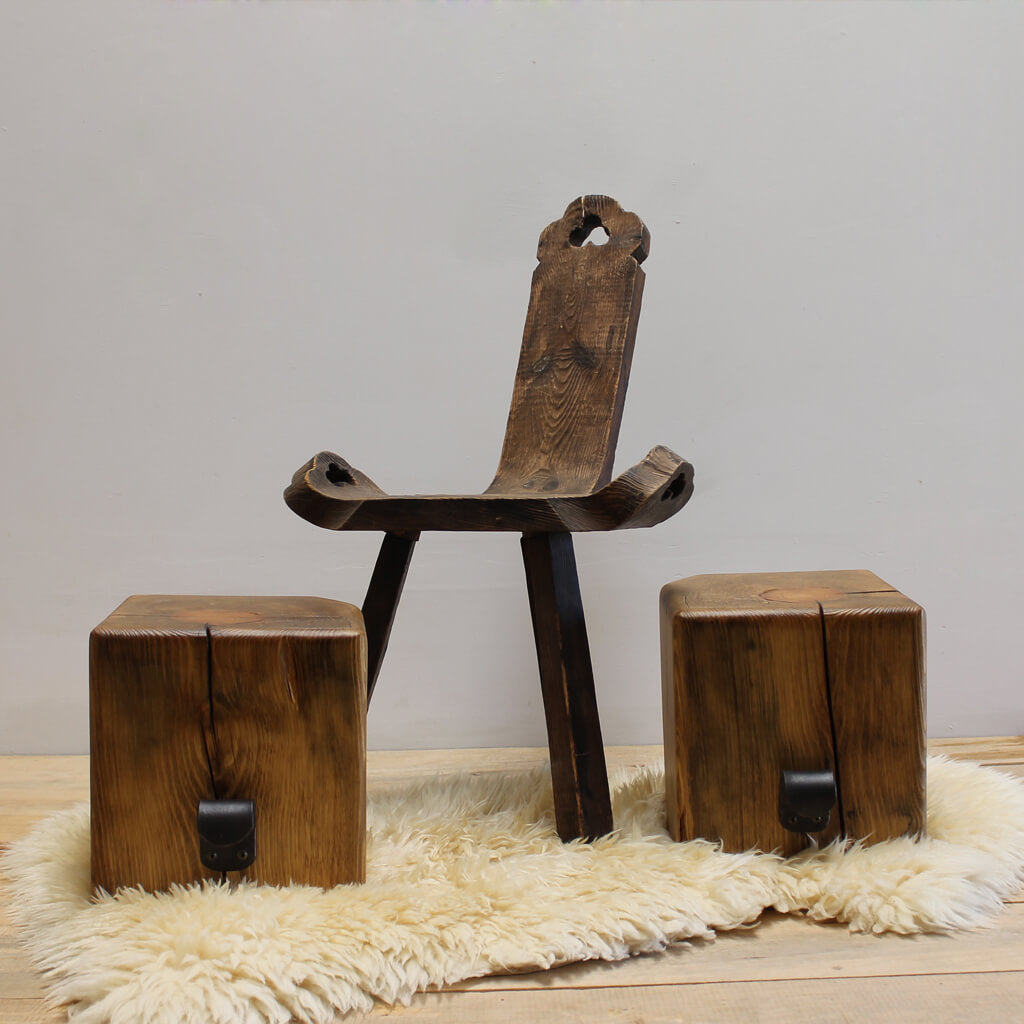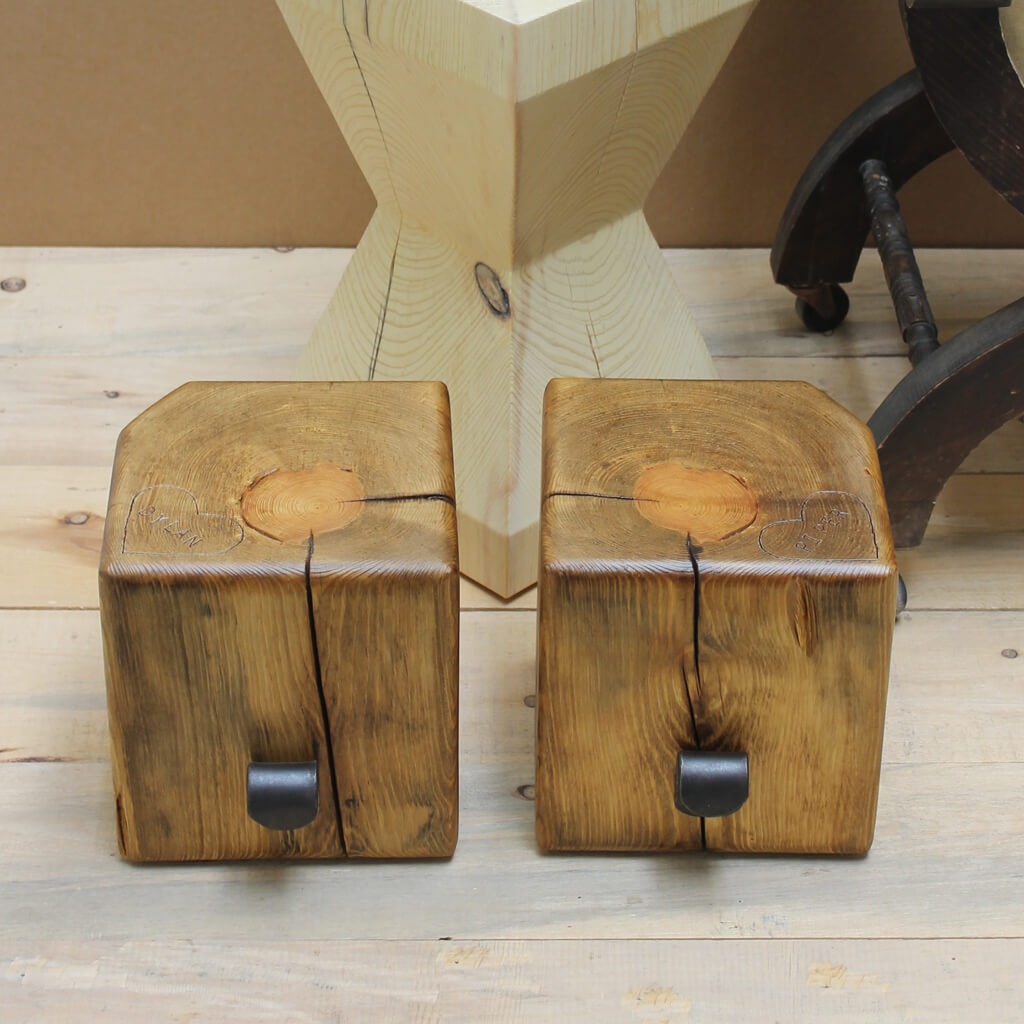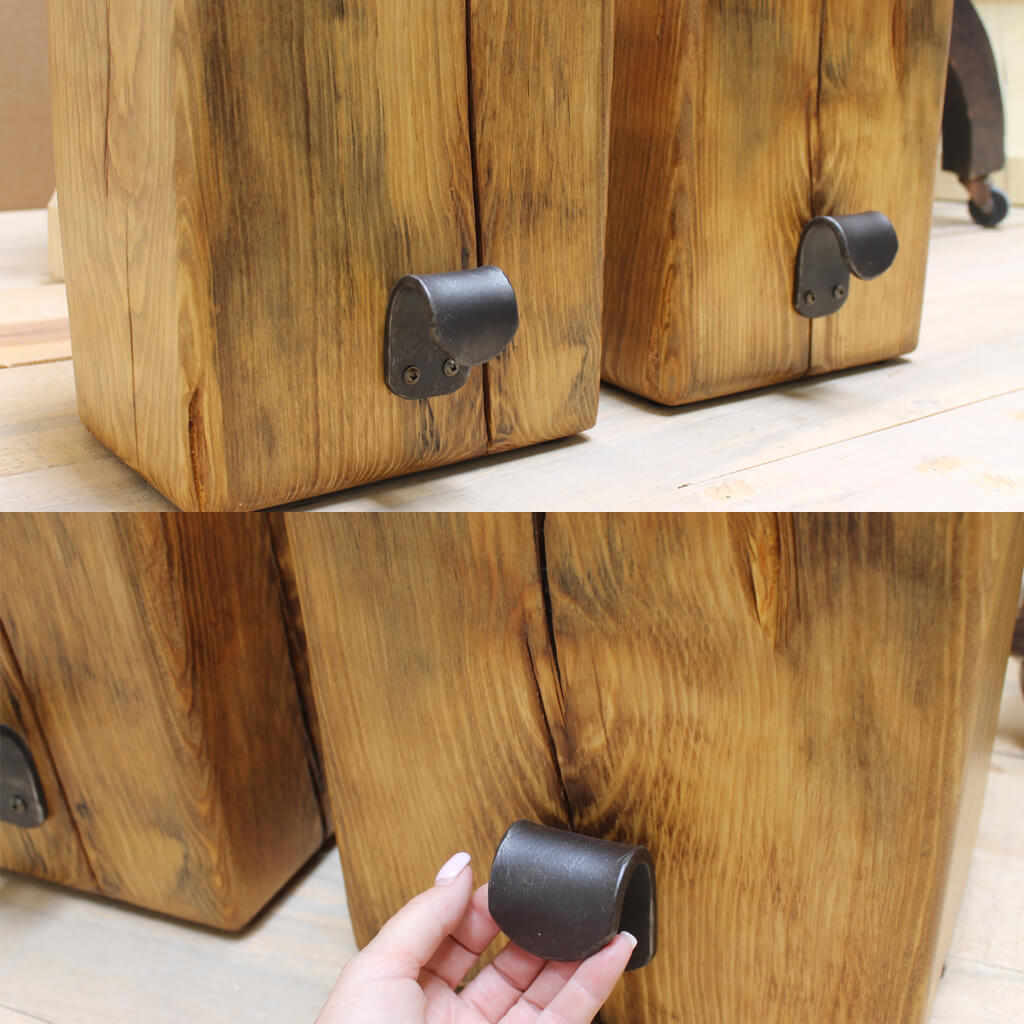 CUBE C103
CUBE - BENCH - STEP STOOL
TIMBER BLOCK STEP STOOL SIDE TABLE 
Ponderosa pine, interior oil/nude finish, interior matte wax sealer, optional up-cycled steel pull

Great for kids step stool (monogrammed! and no sharp edges) or adults. Ideal for under any bathroom sink or in a library or kitchen. Myriad of uses as a side table or ottoman to be pulled out when necessary.
Thickness of wood will vary with each piece. Wood species and dimensions based on inventory. Custom orders with alternate wood, size, finishes, specific production times upon request. Monograms and names stamped upon request. Finishes: nude, pine, gray, walnut, ebony / (3-4) week production time.
DIMENSIONS:
Height ranges from 10" to 16"  Thickness will vary.
Starts at $350.00 each 
$350.00